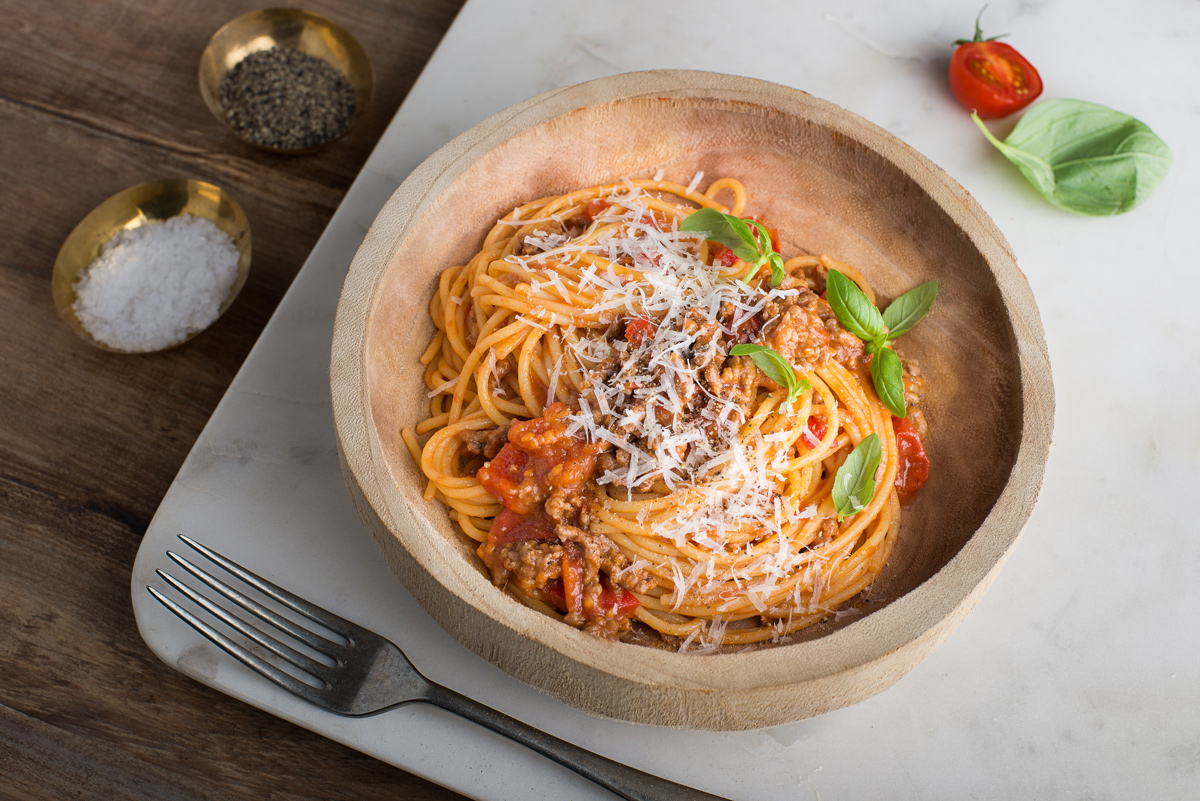 SERVES: 4
INGREDIENTS:
500g Balducci Spaghetti No.4
2 tbsp olive oil
2 tsp rosemary, chopped
2 cloves of garlic, crushed
400g beef mince
1 onion, thinly sliced
1 red capsicum, diced
400g can tomatoes, pureed
3 tbsp tomato paste
Salt and pepper
Parmesan cheese, to serve
METHOD:

Cook 500g pasta according to directions, drain.
Heat olive oil in a pan and fry chopped rosemary, crushed garlic, beef mince, onion and capsicum.
Cook until the onions are soft and beef starts to brown. Add canned tomatoes and tomato paste.
Cook until the sauce is boiling, then reduce heat and simmer 15 minutes until the beef is cooked and the capsicum tender.
Season with salt and pepper to taste.
Divide pasta into bowls and top with sauce. Sprinkle with grated parmesan cheese.