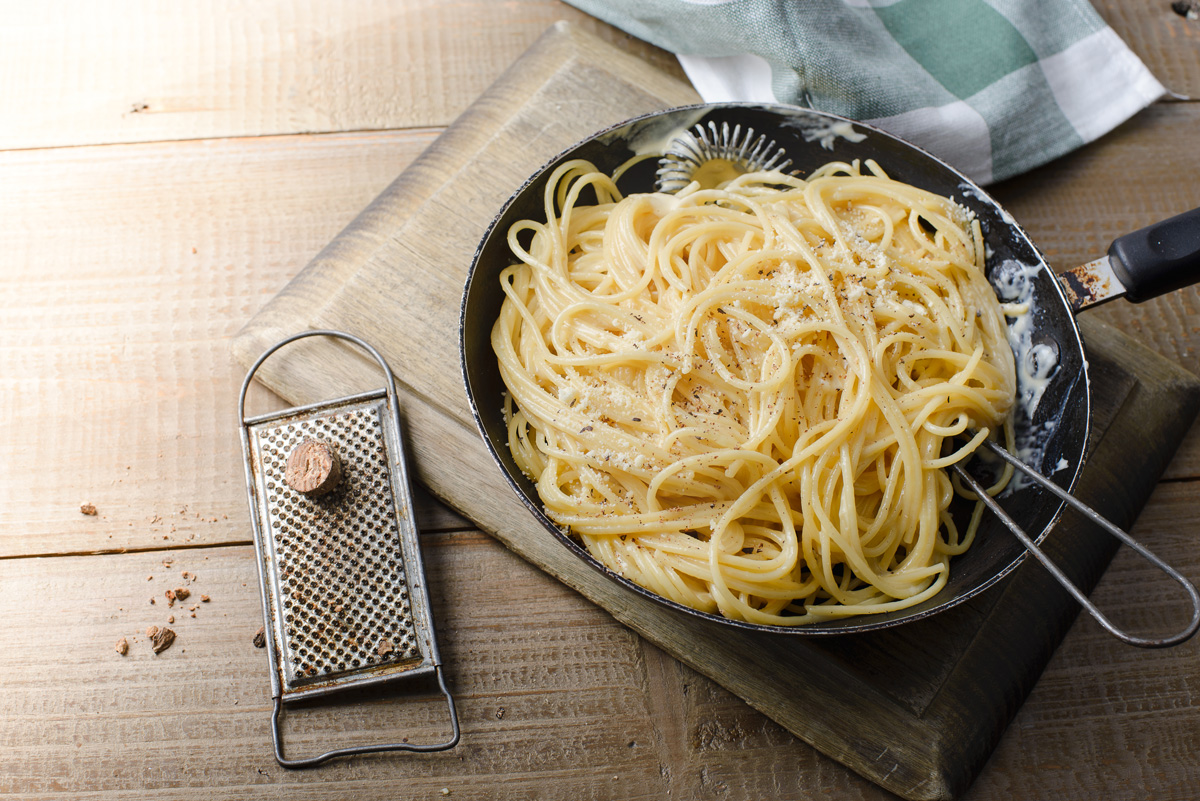 SERVES: 2
INGREDIENTS:
500g Balducci Spaghettini No.3
3 tbsp butter
1 cup thickened cream
2 large egg yolks
½ cup mascarpone
1 tsp nutmeg
1 cup grated parmesan
Salt & cracked black pepper
METHOD:

In a pot of boiling, salted water, cook pasta as per packet directions.
In a pan, heat butter and cream together until butter is melted, then turn heat to low.
Once pasta is cooked, strain and add to the pan.
Next add yolks, mascarpone and nutmeg. Stir vigorously, so that sauce coats the pasta.
Turn off heat and add half of the Parmesan. Season with salt & pepper.
Serve and sprinkle remaining Parmesan over the top.