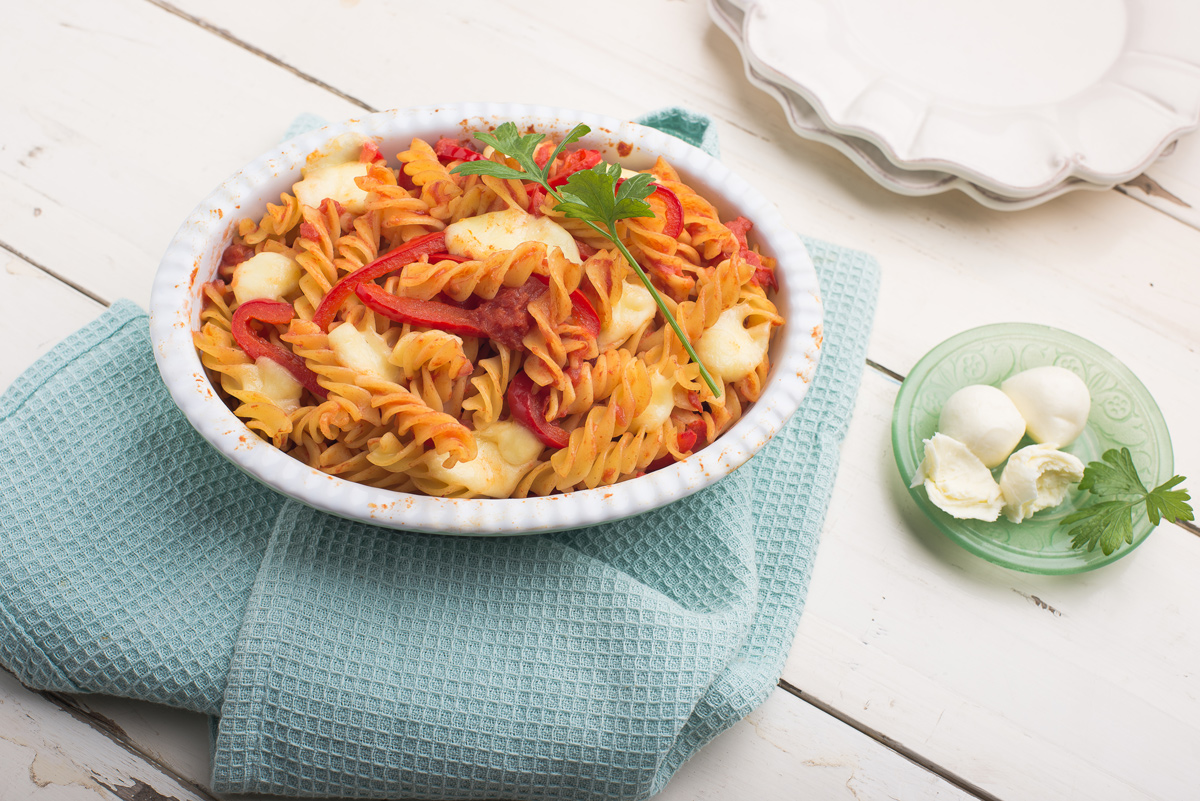 SERVES: 6
INGREDIENTS:
500g Balducci Trivelle No.17
2 yellow capsicums, deseeded, sliced
2 red capsicums, deseeded, sliced
1 green capsicum, deseeded, sliced
Extra virgin olive oil
1 red onion, peeled, finely sliced
3 garlic cloves, finely chopped
50ml white balsamic
1 can of whole roma tomatoes
1 bunch of parsley, chopped roughly
Salt & pepper
1 cup fresh ricotta
150g bocconcini
METHOD:

Preheat oven to 180°
Place all capsicums into a large frying pan with a small amount of oil on low heat. Cover with a lid and allow the capsicums to cook down slowly. Around 10 to 15 minutes.
Add the onion and garlic and cook for a further 5 minutes.
Next add the balsamic to the pan and allow it to reduce by half. Crush the tomatoes slightly and mix into the capsicums. Turn up the heat up and bring to a simmer. Cook for a further 10 to 15 minutes. Add parsley, stir through and season with salt and pepper.
Meanwhile cook pasta in a pot of boiling, salted water, as per packet directions. Strain the pasta, add to the sauce and mix together.
Place half of the pasta into a baking dish and spread ricotta over pasta. Pour remaining pasta on top and finish with torn bocconcini.
Bake in oven for 15 to 20 mins or until bocconcini has melted.