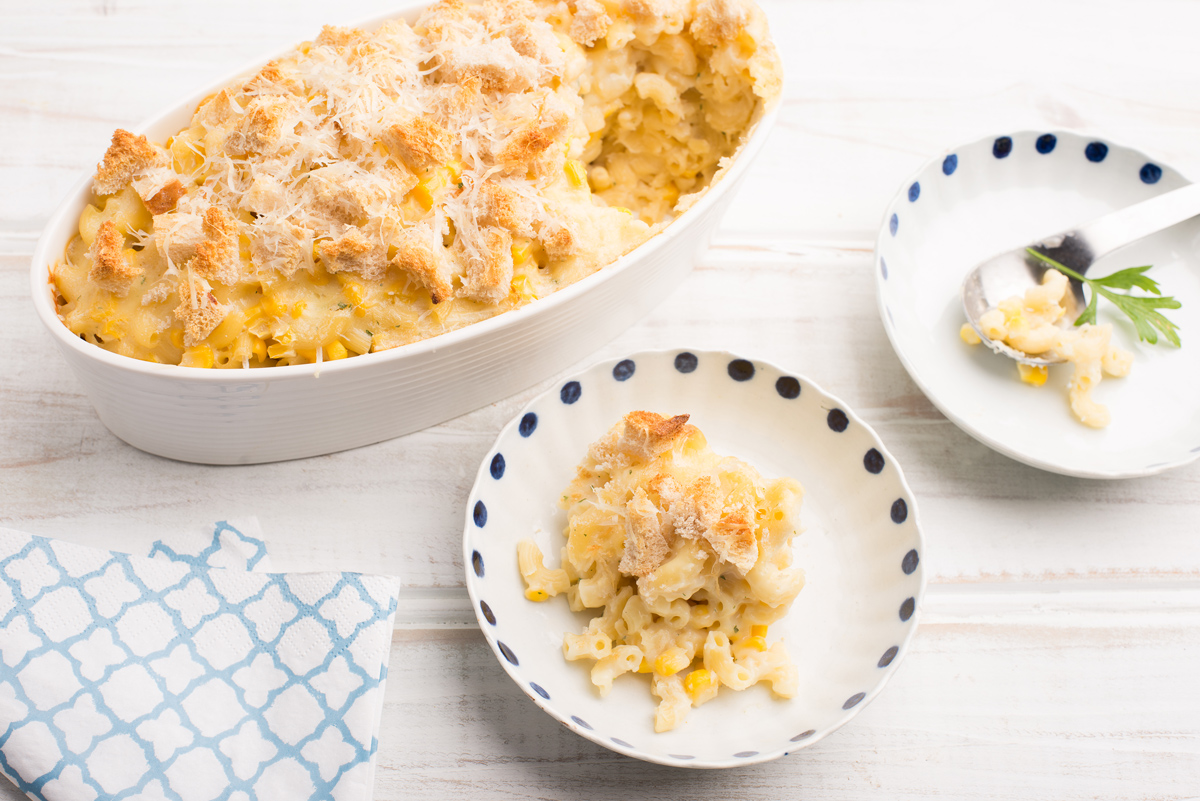 SERVES: 6
INGREDIENTS:
500g Balducci Maccheroni No. 32
400g can corn kernels, drained
3 cups skim milk
¼ cup cornflour
35g packet cheese sauce mix
¾ cup Caesar salad dressing
Black pepper, to taste
3 cups breadcrumbs
¼ cup parmesan cheese
METHOD:

In a large pot of boiling, salted water, cook pasta as per packet directions.
Drain pasta and place in a 20cm x 30cm deep baking dish. Fold corn kernels through the pasta.
Combine the milk, cornflour, cheese sauce and Caesar dressing in a medium saucepan, whisk together and slowly bring to the boil.
Remove from the heat, then season with pepper and pour over the combined pasta and corn.
Top with breadcrumbs, sprinkle with parmesan and bake for 10 minutes at 180°C.